As a follow up of my question the "On electrical connection with relay" thread, I ended up disassembling the heater to see what is going on inside
I found there is just a 3.15A fuse between the power line and the line sent to the thermostat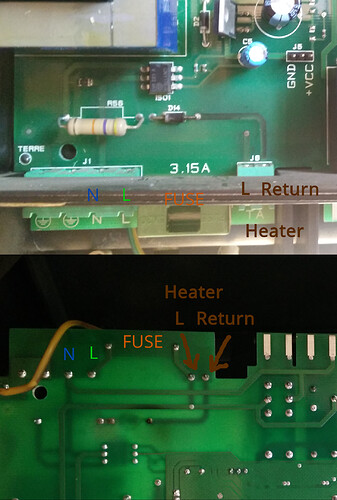 So I am not sure now which is the best way to proceed:
I could just send the general power L back to the heater from the HestiaPi, but I am skipping the fuse, and I am not sure about the consequences of doing that
On the other hand, there is the L vs N switching in the plug. If I switch the plug, the heater is waiting not the L but the N back. I could send HestiaPi the cables in the same order to avoid this, but I am wondering if HestiaPi supports switching power L and N
What do you think is the best way to proceed?