To follow up on my introduction: We have our HestiaPi Touch up and running in the makerspace! I 3D printed the (old) case, but since the temperature sensor was too close to the board, this sensor is hanging outside the case. I changed the wiring of the relays to switch a central heating system.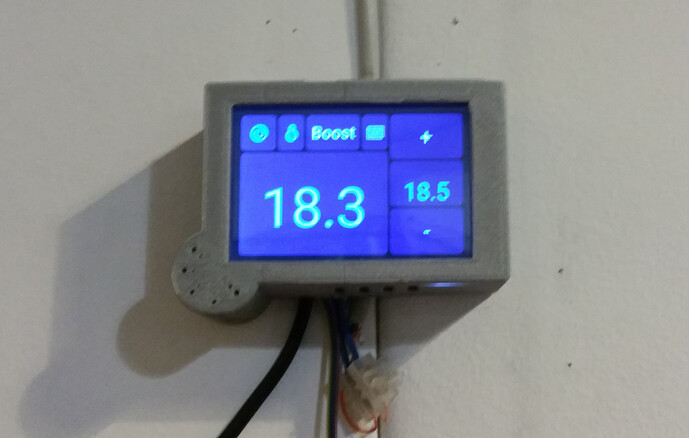 At the moment, the only functionality we use is the web interface (via a VPN) to turn the heating on and off from remote. And the touch screen itself, of course.
Since the basic functionality seems to work, I would like to add some extra features. The first feature would be to send remote messages to the system to change the set temperature. I think this should be possible with MQTT, but I have no idea what to configure for that, or what is already implemented in HestiaPi for this. Is there any documentation available for this?
I looked in /etc/mosquitto, but that directory is (almost) empty. Does that mean that MQTT is not yet functional?