On a previous post I mentioned needing a 5-wire setup for my HVAC as well as 24v. A friend helped my come up with a compatible board design that still fits in the original case. I know at this point HestiaPi's funding campaign has them coming out with a board that supports common wire but I wanted support for extra wires and wanted it sooner so here's the design if anybody cares to use it or offer some feedback.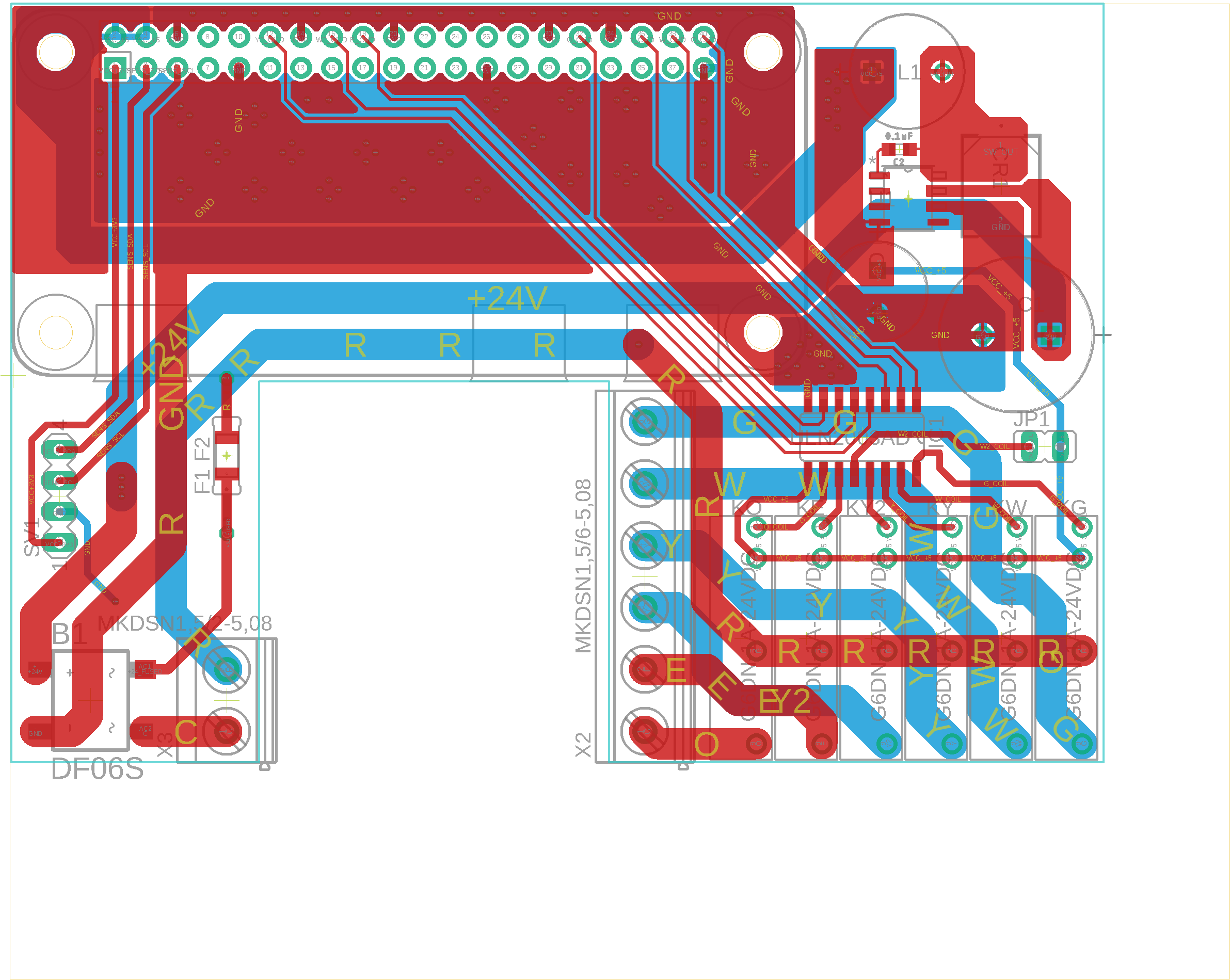 Overview:
24VAC (common wire) support
Support for 7 wires
Extra current protection
Larger ground plane
Should produce less waste heat
I haven't tested the board yet but have sent it off to be printed. I will post an update once I've assembled and tested.