Hi Everyone ,
I could do with some advice , I'm soon to install gas central heating (radiators and underfloor heating) in an up till now electric heated house.
I will be installing radiators upstairs and underfloor heating down stairs this will require me to have 2 room stats (or HestiaPi's) for the 2 zones so to speak . I also have a current Openhabian installation that I use for presence detection and sensors monitoring and control.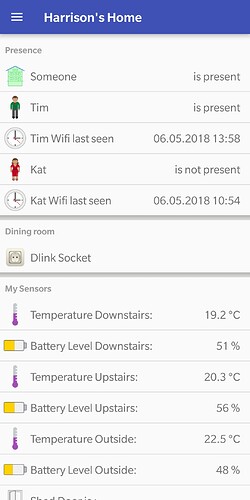 My question is will I need to have a separate Openhab app on my phone to access the different hestiaPi's or is there a way to access the HestiaPi's from my existing openhabian setup ? now I know the easiest thing is to incorporate my openhabian setup into one of the HestiaPi's but I have a NRF24L01+PA+LNA radio Antenna connected to the GPio's so this option is out.
also has anyone integrated a HestiaPi with a Worcester - Bosch boiler I only ask as the boiler has a hot water preheat function but I cant Get my head around whether this is controllable from an external 3rd party programmer like the HestiaPi ( its not essential if its not , the hot water will still work on the boiler )
Finally the underfloor heating requires that the room stat for the radiators and the room stat for the underfloor heating, be connected to a wiring centre, this is then connected to the boiler to turn it on and off and to control the zones via zoning valves , here is a link to the pdf to see what I mean .
My question is if I have 2 HestiaPi's will they update to show as 'ON' for the heating if the other room stat turned the system on for the underfloor heating say ?
any advice would be Brilliant
Thanks in advance