I picked up a ATMegaZero ESP32-S2 to see if I could get it working with the HestiaPi board and made some progress today.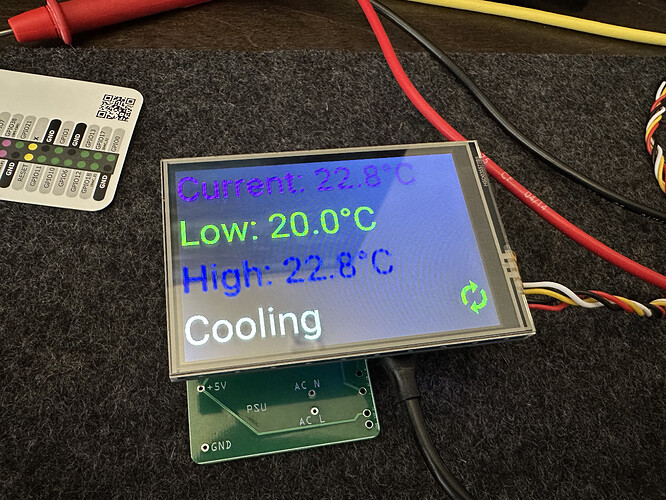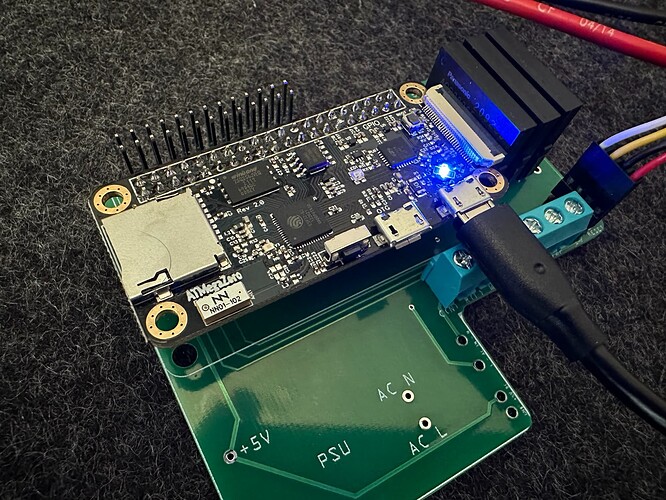 It is based on ESPHome and the initial configuration is at https://github.com/andyshinn/esphome-devices/blob/master/thermo32.yml. There are still some issues I am working out:
GPIO23 is assigned to relay 2 but it isn't allowed to be used on a ESP32-S2
The reset button isn't hooked up yet since the reset pin is different on the ESP32-S2
I left out any touch screen functions since I couldn't get it working (the XPT2046 component exists so maybe I am just doing something incorrectly)
Need to pop it into the case and test with the 24VAC DC-DC converter
Do some basic transposing of HestiaPi display elements to better match the layout for touchscreen / look consistency
Figure out how to allow switching between C and F
Let me know what you think!